We're Hiring
Join our exciting team of like-minded, purpose-driven people.
The Perks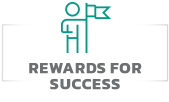 Join Team TwelveStone
TwelveStone Health Partners encourages us to serve our patients well and go the extra mile. As a nurse, I have the opportunity to build relationships with my patients as I care for them. Our beautiful facility lends a balance for comfort during an infusion. It is a joy to love on and care for our patients at TwelveStone.
Angela Thompson
As a peer advocate, I can share my experience and hope with our patients because I've walked in their shoes. This is an exceptional company that treats their employees with the same care as their patients.
Zach Marcella
Locations
Corporate Headquarters
352 W Northfield Blvd, Suite 3
Murfreesboro, TN 37129
844-893-0012
Infusion
Pharmacy
1206 Pointe Center Drive, Suite 230
Chattanooga, TN 37421
844-893-0012
800-223-4063 (fax)
Remit Payments
PO Box 12369
Murfreesboro, TN 37129
Let's Talk
Call
844-893-0012
Options
1 – Existing or New Patient Scheduling
2 – New Referral
3 – Billing Questions
4 – Home Infusion Team
5 – Specialty or MEDIpack
6 – Enteral Nutrition Supplies
7 – Hospice Care
8 – Long Term Care
9 – Contact an Infusion Center
Meet The Sales Team
Cari Beachum
PharmD, CSP
Senior Manager – Sales Productivity & Referral Management
Joey Alvarez
Territory Manager MEDIPack
John Dennis
Senior Territory Manager
Crystal Fritcher
Senior Territory Manager
Joel Wilmoth
Territory Manager CCRD Services