Medically monitored infusion care in a spa-like setting.
"*" indicates required fields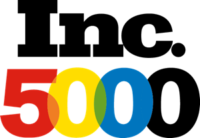 Less Stressful Infusion Treatment
Easy.
Our streamlined scheduling process makes it easy for you to plan.
Our Focus Is On You.
You are our priority, and our custom treatment options mean that you get care tailored to your needs.
Expertise.
Our expert clinical staff has experience in a wide range of conditions. You'll always have an expert at your side when you need them.
CANTON, GA Infusion Center
We can help you manage your condition so you experience fewer hospital stays and more time at home where you belong.
Facility Gallery
WHAT TO EXPECT
We create a custom treatment plan. You relax in a spacious suite with snacks and Wi-Fi!
Our certified techs work with other members of your care team to ensure you've got just what you need.
We'll deal with the insurance company and work to make sure you pay as little as possible out of pocket.
Here's what our patients have to say.
TwelveStone Infusion Center Canton
Top notch team, very professional - - the best, always a VIP experience. If there were more stars to rate, I would give those too... My warmest thanks to everyone. Blessings to the entire staff.
my husband Jeff has been here about four times now for treatments and I cant say enough great things about all the ladies who work there. So patient and kind from the moment you walk in. They go out of their way to make us feel comfortable and put patients safety first and foremost.. never had a complaint. very comfortable surroundings as well. we love this place. thank you so much gals💙
Me experience at 12 Stone in Canton, Ga. Has been absolutely amazing. The staff there are all extremely polite and knowledgeable. They have made me feel at home and comfortable at every visit. I couldn't have asked for a better support group or experience throughout my treatment.
I was so very blessed by my appointment at TwelveStone in Canton, GA. Nurse Amy, Dr. Sara, Pamela (at the front desk) were beyond kind and caring. I felt like they heard my situation and were absolutely attentive and understanding. I felt like I was in a family situation! I have already recommended them to my PCP and 2 friends that need infusion. I am so grateful! I am actually looking forward to my next appointment. What a kind, warm, compassionate service you are offering to our community! Thank you so much! Linda
Highly recommend their services! Amy and Joy were our nurse team and were so very helpful and professional. They know their trade and as such we felt we were in good hands. Pam (front desk) couldn't have been any nicer! She was very welcoming and saw to all our needs. Thumbs up!
i visited 12 Stone today and I don't think I could recommend them more highly. The team there was so kind, knowledgeable and attentive! I felt so comfortable being there and so well cared for. Going for infusions isn't what any of us wants to do, but if you need this care you will be in good hands with the folks at 12 Stone!
I have been receiving treatment at TwelveStone in Canton GA for a couple of years now. The nurses are friendly, professional and highly competent. It's a real pleasure interacting with them.
I just had an appointment for an infusion today and everyone that works there is incredibly kind and knowledgeable. The nurses were very attentive and caring. They are the best infusion place I have ever been to. I highly recommend them to anyone that needs to get an infusion done. Excellent work ladies!!
We meet all of your needs for infusion treatment and nutrition on your schedule.