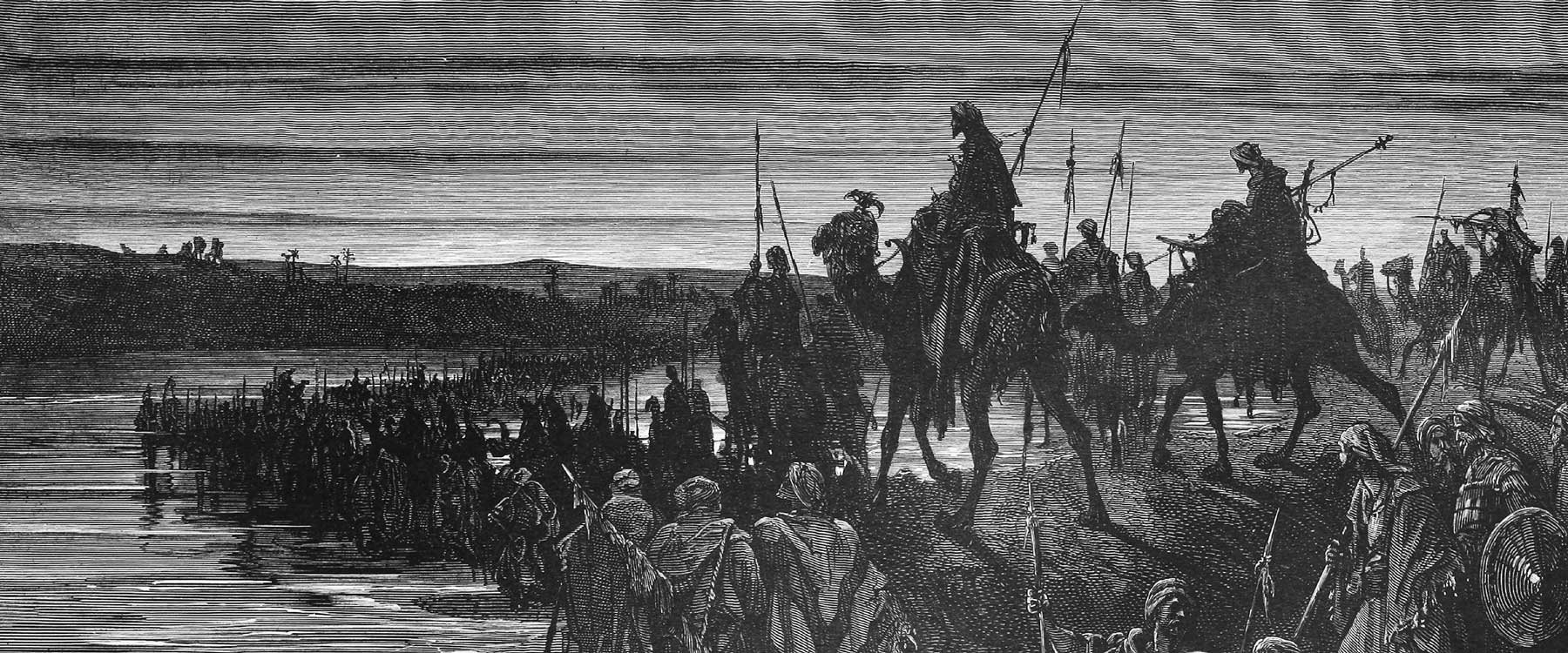 A Differentiated Infusion Center Experience Closer to Home
Locations in Tennessee,
Georgia & Virginia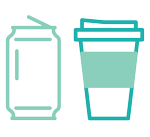 Private suites include free Wi-Fi, snacks and drinks.
Individualized care and support for complex, chronic conditions.
NEW LOCATIONS COMING SOON!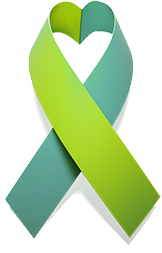 Chronic Conditions
Click a condition to learn more about how TwelveStone helps real people every day.
Provider Testimonials
TwelveStone is irreplaceable. They have a commitment to patients that matches ours. TwelveStone looks for new ways to collaborate. They are a vital extension of who we are and what we do.
Anna-Gene O'Neal, RN, MSN, MBA
President & CEO
Alive Hospice
View Case Study
Average hold times for specialized care has shrunk from 3 hours to 60 minutes, which is incredibly meaningful.
Barbara Davis
Director of Nursing for Nurse Case Managers
Cookeville Regional Medical Center
View Case Study
What sets TwelveStone apart from other vendors is that they are so easy to work with.
Jodi Hassler
Intake and Scheduling
Quality Home Health
View Case Study
I was blown away when Shane Reeves personally emailed. That type of relationship means a great deal. Plus they share our faith-based values.
Peggy Zide
Chief Operating Officer and Administrator
Cedarcroft
View Case Study
I prefer Tennessee companies and, being a Christian-based organization ourselves, TwelveStone's mission statement touched my heart.
Linda Austin
Co-Owner and Administrator
Knollwood Manor
View Case Study
TwelveStone is always helpful and friendly when discussing patient care. Their referral process is incredibly easy. And they hands-down offer the best communication and education to our patients and their families.
Cindi Williams, RN
Clinical Director, Wound Healing and Hyperbaric Medicine
Tennova
By partnering with TwelveStone, we've reduced the rate of medication errors from 4% to nearly zero—around .004%—in the past decade.
Kirkland A. Mason
CEO
Stones River Manor
View Case Study
My plate is full so I need vendors that I can count on. TwelveStone delivers on every promise.
Ken Holland
Director of Operations
GoodWorks
View Case Study
I cannot say enough about the service and staff of TwelveStone Health Partners. The service is top of the line and the staff is awesome! They go out of their way to accommodate any and all requests we have. I would highly recommend TwelveStone.
Linda F. Williams
Administrator
Ivy Crest Assisted Living
We believe in offering our patients the best care and service available. TwelveStone Health Partners does the same. They are our #1 source for outpatient infusions and supplies. We're very satisfied with their quick response time. Thank you for all you do!!
The Providers and Staff
Upper Cumberland Urology Associates
TwelveStone Health Partners makes it easy. Sales people follow up and clinical liaisons go out of their way to care for patients. I just submit a referral and TwelveStone takes it from there—no complicated forms. I wouldn't work with anyone else for my PICC lines and IV antibiotics. I love you all!
Barbara Ballew
Surgical Scheduler
Urology Associates—Skyline Medical Center
We love working with everyone at TwelveStone Health Partners. They have provided us with exceptional service!
Cathy Stevens
Practice Manager
Brentwood Pediatrics PLLC
I am honored to work with Twelve Stone. They've practically been extended family, not only auditing med passes, but also participating in our family events. TwelveStone has been a valuable resource to our community and residents. TwelveStone is professional and always on top of their game!
Vonda Johnson
Executive Director
Broadmore Senior Living at Murfreesboro
I can't say enough about TwelveStone. My former favorite vendor is no longer at the top of my list. The savings we've seen are huge across all six of our facilities.
Janet Pulley
Administrator
Cornerstone Health Care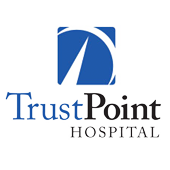 TwelveStone fulfills patient needs on the day of discharge. I want the best for my patients with serious conditions and they are in good hands with TwelveStone.
Courtney Johnson
LMSW Rehab Social Worker
TrustPoint Hospital
I recommend TwelveStone without reservation, and in this line of work, I can't emphasize how rare that is.
Beth Davidson
Director of Heart Failure Disease Management Program
TriStar Centennial Medical Center
Patient
Services
Our First Priority
Is Your Care
Provider
Services
An Extension
of the Care Team
Our Reviews
Twelvestone is the BEST place you can go for infusion-type treatments. The staff is absolutely incredibly kind, knowledgeable and helpful. Any questions were answered, they had snacks, drinks, tv, and a lovely comfortable couch for my spouse to sit in rather than a hard hospital chair. The place itself was very clean and sanitary without feeling like a sterile hospital. I cannot recommend them highly enough! If you knew someone who needs the sort of treatments they provide I would recommend Twelvestone 10 out of 10 times!
Hey Cat
in the last week via Google
Had my first injection 2 weeks ago. Everyone was extremely kind, and welcoming. The new patient intake process was quick and I was taken to a room shortly thereafter. The nurse explained possible side effects in detail, & answered questions. After the injection I was observed for 30 mins & the nurse checked on me several times. I was most impressed by how kind everyone was, even with each other. My second injection was this week. Everyone was just as kind, and the staff treated each other with respect & kindness as well. Speaks volumes about workplace culture. I have no hesitation about recommending TwelveStone for infusion services.
Judi
2 weeks ago via Google
I have been coming to the infusion center for a few months now. The staff is really super nice they make sure you have everything you might need to be comfortable. They are very knowledgeable about your case they check and double check all the information to ensure no mistakes are made. The has not been a wait time at they have your next appointment made before you ever leave, plus the office is super clean which is a huge deal for me because I have a serious immune impairment which requires me to be extremely careful. SO YES CHECK THIS PLACE OUT AND THEY TAKE MOST INSURANCES YOU WILL NEVER REGRET LETTING THEM TAKE CARE OF YOUR MEDICAL NEEDS
Cindy Holdaway Rabenstein
in the last week via Google
I had the best care and the best experience ever at 12 Stone; they took excellent care of me and had the best attitudes I've ever experienced while doing it and that's saying a lot because I work in the nursing field. I will forever choose this facility for my health needs and I loved that they are faith based and prayed with me. I recommend the Knoxville location 10 stars out of 5 but the team from Nashville checked in with me and my care periodically as well; over all great.
Elizabeth Burns
in the last week via Google
My husband was receiving infusions every three weeks for over two years. His treatment is now changed to an injection every three months. During these past few years he has always received excellent care by the staff. The staff are very professional and competent, they accommodate his every need. From snacks, pillows/blankets and attention he has always had a very positive experience. Would highly recommend Twelve stone to anyone needing infusion/injections therapy.
Cathy Stovall
a week ago via Google
I spent 3 days with the wonderful ladies at the infusion center. They went above and beyond with making me feel comfortable & at home. They answered all of my questions and made me very relaxed, since this is my first time getting infusions I was very nervous and had a ton of questions. They took great care of me, and the facility is beautiful and very clean! They provided me with endless snacks and drinks, covers and pillows, even chargers for my phone. I am grateful to have been in the care of everyone here, from front desk staff, RNs, and NPs. Everyone was great! Hopefully I won't have to be back, but if I do I will enjoy seeing everyone & will know that I am being cared for correctly !
Kerri Rouser
2 weeks ago via Google
I was absolutely impressed with the staff and the accommodations. Everyone was so friendly and helpful. I was very comfortable in my room, it was very relaxing. The nurse was on top of checking my vitals as well as making sure I had what I needed. I had my own space with control of the tv remote lol (it was like a mom break.) I was very happy with my experience.
Sara Beth
a week ago via Google
Crystal has changed my son's infusions that he receives every three weeks into something that he halfway looks forward to, and the half he looks forward to is being with Miss Crystal. My wife and I feel very blessed to call her our friend and someone we completely trust to take care of our 12-year old son. He says, "she's the best stick nurse on the planet!" You cannot beat the personal care she gives to each patient. We are truly blessed by her and she is a part of our family!
Corey Smith
a month ago via Google
I am a brand new port user. TwelveStone was the ONLY company taking new patients that was in network with my insurance. They have been phenomenal working with me to understand my coverage and out of pocket amounts. They shipped my supplies but I was having trouble with the needle I received. I called their company and they had a nurse call me to help. Dee from infusion support was beyond amazing!! Professional, compassionate, sympathetic and passionate about ensuring I received a proper resolution to my issue. Then she continued to provide follow up. It was honestly a blessing I ended up with this company because I am convinced I would not have been so well taken care of somewhere else! TwelveStone knows what they are doing! Thank you for all the help and support!
Nicole Cuellar
a month ago via Google
Twelvestone totally exceeded my expectations. Walking in the door for the first time and greeted by the receptionist, I immediately senced this would be a great option for my infusion needs. And, was I right. The clinic itself was clean, modern, and exhibited a sense of professionalism and expertise. The technician named Heather guided me to my own spacious room with a very comfortable chair and a TV with various apps and Netflix. She was very explanatory about all aspects of the procedure. Her professionalism, expertise, and personalized care I experienced surpassed my expectations. She was great. The NP, Brittany, also visited the room and took vitals along with any questions. She also exhibited the same qualities as Heather. The team goes above and beyond to create a customized experience that leaves you feeling like a valued individual rather than just another customer. I recommend very highly and you won't be disappointed.
Tom P
a week ago via Google