Medically monitored infusion care in a spa-like setting.
"*" indicates required fields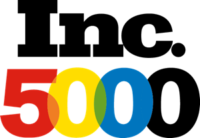 Less Stressful Infusion Treatment
Easy.
Our streamlined scheduling process makes it easy for you to plan.
Our Focus Is On You.
You are our priority, and our custom treatment options mean that you get care tailored to your needs.
Expertise.
Our expert clinical staff has experience in a wide range of conditions. You'll always have an expert at your side when you need them.
Mt JULIET, TN Infusion Center
We can help you manage your condition so you experience fewer hospital stays and more time at home where you belong.
Facility Gallery
WHAT TO EXPECT
We create a custom treatment plan. You relax in a spacious suite with snacks and Wi-Fi!
Our certified techs work with other members of your care team to ensure you've got just what you need.
We'll deal with the insurance company and work to make sure you pay as little as possible out of pocket.
Here's what our patients have to say.
TwelveStone Infusion Center Mt Juliet
What a special place this is. Everyone I've encountered here is kind and accommodating. Tina at the front desk is sweet as can be. Abbi, Angie, Chelsea, Arielle and Juli are all so caring and understanding and each one went out of their way to ensure I was comfortable. The team here is extraordinary and they work so well together. Their energy is contagious!
I would give it 10 stars if I could. I had such a great experience at this clinic. The staff were so kind and fun.Angie, Abbie , and everyone at the 12stone are the best. They deserve a bonus or some football tickets. 🙂
The whole experience has been a blessing. Getting infusions for five days can be taxing; however, the facility is awesome but the staff does tremendous work. The entire staff is super friendly and helpful from the moment you walk in. Ms Tina has always greeted me with a smile and a friendly hello; and a goodbye at the end of every treatment. The nurses have taken wonderful care of me. Always asking if there is anything that I need or if they can make me more comfortable during the stay. You can tell that this team of nurses do their jobs like a collective family. Jill, Arielle, Abbi, Angie, and Julie all have cared for me during my visits. They are fabulous and why I only want my treatments there!!! ❤️
I have been receiving infusion for some years now. But I have never had as amazing of an experience like this. All of the staff took great care of me and ensured I was comfortable the entirety of my visit. Not only that, but they listened to me and clearly cared about my treatment and myself. I will definitely be coming back to TwelveStone going forward. And I'd like to particularly shoutout Arielle, Julie, Angie, and Tina. Thank you all for making this a memorable experience! 🙂
All the staff is super sweet and they will always check in on you to make sure you happy and doing well. My mother has been going here for several months and it's been nothing but a positive experience. I recommend highly!
What a wonderful staff at Twelve stone. Jill, Angie, Abby, Julie. Carly, Arielle and Tina. These ladies are not only professional but also caring. They answer all my questions and make sure that I understand the Tezprine shot with no details left out. I love being a patient here and look forward to returning for my next appointment.Iam very happy to give them 5 stars and more.
Love this office and all of the staff. From the front desk (Tina) to the RN (Angie) and the NP (Jill). They treat you like you are important and take the time to answer all of your questions and make sure you are comfortable.
1st- the billing and insurance people were INSTRUMENTAL in helping me get my medications worked out and covered. I appreciate this more than ANYTHING! 2nd- literal ANGELS work at this place! They treat you like family but in a professional way! They are so sweet, caring and thoughtful. 3rd- the facility is clean and private and make your comfort the #1 goal! I HIGHLY recommend them!
Angie, Abby, Jill, and Carly were very professional, caring and compassionate with my daughter, who was receiving an infusion. They were kind, encouraging and so helpful. We are so grateful for them. -Ginger Brown
We meet all of your needs for infusion treatment and nutrition on your schedule.