Medically monitored infusion care in a spa-like setting.
"*" indicates required fields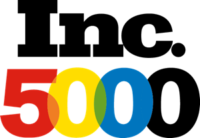 Less Stressful Infusion Treatment
Easy.
Our streamlined scheduling process makes it easy for you to plan.
Our Focus Is On You.
You are our priority, and our custom treatment options mean that you get care tailored to your needs.
Expertise.
Our expert clinical staff has experience in a wide range of conditions. You'll always have an expert at your side when you need them.
SPRING HILL, TN Infusion Center
We can help you manage your condition so you experience fewer hospital stays and more time at home where you belong.
Facility Gallery
WHAT TO EXPECT
We create a custom treatment plan. You relax in a spacious suite with snacks and Wi-Fi!
Our certified techs work with other members of your care team to ensure you've got just what you need.
We'll deal with the insurance company and work to make sure you pay as little as possible out of pocket.
Here's what our patients have to say.
TwelveStone Infusion Center Spring Hill
Everyone was so professional, caring, & was always coming to see how I was doing. They explained what was going to happen so I didn't have to wonder or worry about what would be next. I really had a great experience at TwelveStone. Thank you to all the ladies
Everyone was very friendly and showed genuine concern for your well being. Highly recommend Twelve Stone Infusion in Springhill. You will not be disappointed, if you need this type of service!
This was the best service I could ask for. Everyone in the office made you feel comfortable and always ask if we needed anything. The nurses were great.
ALL of the folks who work here are such a pleasure. Charissa is simply a welcome to any day. Thanks to you all for making this so much "not" like a clinic and more like a monthly visit. Truly appreciate the welcoming atmosphere.
This was my first visit to Twelvestone in Springhill and I loved the environment and atmosphere there. The staff was super nice. I really liked that you had your own private room and not partitioned off sections. I would highly recommend Twelvestone to anyone looking for a great infusion center.
I have had wonderful experiences here! Everyone is so kind and welcoming! The rooms are quiet, clean, and comfortable -all the things you want when receiving treatment. Highly recommend!
I highly recommend Twelvestone! Everything was geared toward my comfort and care. The entire staff is awesome. If you need any service they offer, please know you will be well taken care of.
Such a peaceful experience. Everyone were so kind they were patient in explaining everything which meant a lot to me.
We meet all of your needs for infusion treatment and nutrition on your schedule.