Medically monitored infusion care in a spa-like setting.
"*" indicates required fields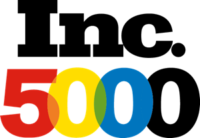 Less Stressful Infusion Treatment
Easy.
Our streamlined scheduling process makes it easy for you to plan.
Our Focus Is On You.
You are our priority, and our custom treatment options mean that you get care tailored to your needs.
Expertise.
Our expert clinical staff has experience in a wide range of conditions. You'll always have an expert at your side when you need them.
Murfreesboro TN Infusion Center
We can help you manage your condition so you experience fewer hospital stays and more time at home where you belong.
Facility Gallery
WHAT TO EXPECT
We create a custom treatment plan. You relax in a spacious suite with snacks and Wi-Fi!
Our certified techs work with other members of your care team to ensure you've got just what you need.
We'll deal with the insurance company and work to make sure you pay as little as possible out of pocket.
Here's what our patients have to say.
TwelveStone Infusion Center Murfreesboro
I have been coming to the infusion center for a few months now. The staff is really super nice they make sure you have everything you might need to be comfortable. They are very knowledgeable about your case they check and double check all the information to ensure no mistakes are made. The has not been a wait time at they have your next appointment made before you ever leave, plus the office is super clean which is a huge deal for me because I have a serious immune impairment which requires me to be extremely careful. SO YES CHECK THIS PLACE OUT AND THEY TAKE MOST INSURANCES YOU WILL NEVER REGRET LETTING THEM TAKE CARE OF YOUR MEDICAL NEEDS
I had the best care and the best experience ever at 12 Stone; they took excellent care of me and had the best attitudes I've ever experienced while doing it and that's saying a lot because I work in the nursing field. I will forever choose this facility for my health needs and I loved that they are faith based and prayed with me. I recommend the Knoxville location 10 stars out of 5 but the team from Nashville checked in with me and my care periodically as well; over all great.
My husband was receiving infusions every three weeks for over two years. His treatment is now changed to an injection every three months. During these past few years he has always received excellent care by the staff. The staff are very professional and competent, they accommodate his every need. From snacks, pillows/blankets and attention he has always had a very positive experience. Would highly recommend Twelve stone to anyone needing infusion/injections therapy.
I spent 3 days with the wonderful ladies at the infusion center. They went above and beyond with making me feel comfortable & at home. They answered all of my questions and made me very relaxed, since this is my first time getting infusions I was very nervous and had a ton of questions. They took great care of me, and the facility is beautiful and very clean! They provided me with endless snacks and drinks, covers and pillows, even chargers for my phone. I am grateful to have been in the care of everyone here, from front desk staff, RNs, and NPs. Everyone was great! Hopefully I won't have to be back, but if I do I will enjoy seeing everyone & will know that I am being cared for correctly !
I was absolutely impressed with the staff and the accommodations. Everyone was so friendly and helpful. I was very comfortable in my room, it was very relaxing. The nurse was on top of checking my vitals as well as making sure I had what I needed. I had my own space with control of the tv remote lol (it was like a mom break.) I was very happy with my experience.
Crystal has changed my son's infusions that he receives every three weeks into something that he halfway looks forward to, and the half he looks forward to is being with Miss Crystal. My wife and I feel very blessed to call her our friend and someone we completely trust to take care of our 12-year old son. He says, "she's the best stick nurse on the planet!" You cannot beat the personal care she gives to each patient. We are truly blessed by her and she is a part of our family!
I am a brand new port user. TwelveStone was the ONLY company taking new patients that was in network with my insurance. They have been phenomenal working with me to understand my coverage and out of pocket amounts. They shipped my supplies but I was having trouble with the needle I received. I called their company and they had a nurse call me to help. Dee from infusion support was beyond amazing!! Professional, compassionate, sympathetic and passionate about ensuring I received a proper resolution to my issue. Then she continued to provide follow up. It was honestly a blessing I ended up with this company because I am convinced I would not have been so well taken care of somewhere else! TwelveStone knows what they are doing! Thank you for all the help and support!
Twelvestone totally exceeded my expectations. Walking in the door for the first time and greeted by the receptionist, I immediately senced this would be a great option for my infusion needs. And, was I right. The clinic itself was clean, modern, and exhibited a sense of professionalism and expertise. The technician named Heather guided me to my own spacious room with a very comfortable chair and a TV with various apps and Netflix. She was very explanatory about all aspects of the procedure. Her professionalism, expertise, and personalized care I experienced surpassed my expectations. She was great. The NP, Brittany, also visited the room and took vitals along with any questions. She also exhibited the same qualities as Heather. The team goes above and beyond to create a customized experience that leaves you feeling like a valued individual rather than just another customer. I recommend very highly and you won't be disappointed.
Stefan had a great experience at the Peachtree City office! Brandy and Lindsey are wonderful! They are kind, professional, and made an unpleasant experience of an infusion amazing! The private rooms, snacks and juice were a wonderful added touch. Thank you, Twelvestone!!
We meet all of your needs for infusion treatment and nutrition on your schedule.