Medically monitored infusion care in a spa-like setting.
"*" indicates required fields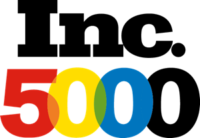 Less Stressful Infusion Treatment
Easy.
Our streamlined scheduling process makes it easy for you to plan.
Our Focus Is On You.
You are our priority, and our custom treatment options mean that you get care tailored to your needs.
Expertise.
Our expert clinical staff has experience in a wide range of conditions. You'll always have an expert at your side when you need them.
CHATTANOOGA, TN Infusion Center
We can help you manage your condition so you experience fewer hospital stays and more time at home where you belong.
Facility Gallery
WHAT TO EXPECT
We create a custom treatment plan. You relax in a spacious suite with snacks and Wi-Fi!
Our certified techs work with other members of your care team to ensure you've got just what you need.
We'll deal with the insurance company and work to make sure you pay as little as possible out of pocket.
Here's what our patients have to say.
TwelveStone Infusion Center Chattanooga
TwelveStone Health Partners is the best medical facility in Chattanooga by far. My daughter needed monthly infusions that last over 9 hours. I don't think we would have been able to bare it in the hospital environment. This place feels like home, with comfortable rooms, drinks, and snacks. The rooms allow both parents to stay in the room comfortably which is a big deal when children are involved. The nurses are the best I have seen in 20 years of dealing with the hospitals. They are able to make my 9 y.o. feel at ease each and every time, so she is not afraid of returning back for the infusions (can you imagine given 9 y.o. intravenous infusions?). If you read this post, don't go any further. This is the BEST place in Chattanooga!
The private room and comforts are the best I have experienced in 7 years of infusions. All staff was extremely friendly, helpful, knowledgeable and listened to my needs. Thank you for taking the BEST CARE of your patients!! Ashley is an exceptional caregiver! Julie Owen
This facility has such a calming atmosphere. The entire staff is amazing. The personal rooms are excellent. Would definitely recommend this facility for any infusion.
Love this place. The staff are always friendly, answer any of your questions, and you never feel rushed. I'm so thankful for the help and support I get from everyone here Thank you for all you do.
Wonderful experience. The staff is professional, as well as compassionate and friendly. From the moment I walked through the door, the experience was inviting and the process was smooth. Thank you for all the time explaining my procedure.
Very friendly staff at Twelve Stone Health Partners. They were very accommodating and helpful. They explained everything to you and made you feel comfortable. Melanie is a great nurse that had taken excellent care of me. Everyone was wonderful. Great staff!!!
I've been to a few different infusion centers & this one is by far the best. The nurses are super nice & helpful. Everyone there goes above and beyond to make sure you're as comfortable as possible. 💯❤️👍
Informative and super friendly staff. Private rooms with snacks, tv, and wifi included, very homey. I was treated like a queen and catered to kelp very comfortably. My husband was even allowed to stay with me. I'm very pleased with this center 5 stars all around!!
Twelve Stone Infusion Center is a perfect place at which to have infusions. They are so friendly from first hello to last goodbye. Lashonda at the desk is precious as well as the MA's and nurses. You have a suite for yourself with a comfortable reclining chair. There is a television with Netflix for your pleasure and you are given water and snacks as well. You are monitored frequently and are made to feel well care for. I highly recommend this infusion center.
We meet all of your needs for infusion treatment and nutrition on your schedule.