Medically monitored infusion care in a spa-like setting.
"*" indicates required fields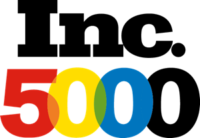 Less Stressful Infusion Treatment
Easy.
Our streamlined scheduling process makes it easy for you to plan.
Our Focus Is On You.
You are our priority, and our custom treatment options mean that you get care tailored to your needs.
Expertise.
Our expert clinical staff has experience in a wide range of conditions. You'll always have an expert at your side when you need them.
KNOXVILLE, TN Infusion Center
We can help you manage your condition so you experience fewer hospital stays and more time at home where you belong.
We create a custom treatment plan. You relax in a spacious suite with snacks and Wi-Fi!
Our certified techs work with other members of your care team to ensure you've got just what you need.
We'll deal with the insurance company and work to make sure you pay as little as possible out of pocket.
Here's what our patients have to say.
TwelveStone Infusion Center Knoxville
Twelve Stone is fantastic! The staff is professional, personable and makes you feel like family. Our first experience could not have been better. Open communication and a feeling of comfort and relaxation from the moment we arrived. Everyone was so helpful and you could tell they enjoyed their job and loved their team. We feel so blessed to be at Twelve Stone for our transfusion treatments. The snacks and hot chocolate are the perfect touch!
I was under the care of Twelvestone Health for eight weeks with Dee a Home Health Nurse providing services for an antibiotic infusion. Dee provided care and comfort the entire time, as well as, tried to get to know me other than just a patient. I genuinely felt like she cared about my health and well being. I was beyond satisfied with my care throughout this process with Twelvestone and will recommend to others. I truly believe in the Twelvestone mission statement. Melissa Shirk
12 stone is a special place. Very relaxing and wonderful people. Coffee and snacks provided. Everything was explained so I had no fear. I highly recommend this place.
I went to the infusion center in Knoxville. My doctor prescribed iron infusions after several blood transfusions. I was VERY nervous doing this but TwelveStone was so wonderful. They make sure you are comfortable and have a very comfy friendly environment. Highly recommend.
The entire staff at TwelveStone Infusion Center showed a very caring attitude. I've been to several infusion centers across the U.S. and TwelveStone is the most helpful, caring Center I've been to. It is also a very comfortable, warm facility. I recommend it VERY highly.
Twelve Stone made me feel welcome from the minute I walked in the door. I am usually a very hard stick but the nurse was wonderful and got the IV first try. They explained everything every step of the way!! If you need infusions this is the place to go
All of the ladies are absolutely wonderful at the Knoxville office. They go above & beyond to make sure they make my treatment as easy & goes as best as it possibly can. Always dread the treatments but never coming to see them! And the facility is always clean & comfortable. I never even have to sit down in the lobby when I come for my appointments because they always welcome me by my first name & with a smile & take me straight to my room every time! Thank you Katie, Kristen, Sydney, Kendra & Linda y'all are amazing.
We meet all of your needs for infusion treatment and nutrition on your schedule.